Welcome to Property Invest Partners
Williamsburg Project
Fully furnished kitchen with brand new appliances and granite counters.
SE 4th Street Project
Fully redone kitchen, top of the market appliances, new cherrywood cabinets and a window giving off on the lanai
Country Club Project
Awesome kitchen with the best appliances, lighting, counters and cabinets with three access to the living area, dining room and lanai with a view on the soon-to-come golf course
Fern Street Project
The kid's bathroom: new bathtub, ceramic-tiled wall, granite counter, new toilet and newly tiled floor
Oakmont Pkwy Project
Interesting masters bedroom linked bathroom with entirely newly tiled floor, new mirror, cabinets, granite counter and a walk-in shower with fully tiled walls
Treasure Island Project
Huge kitchen, fully refurbished with cherrywood cabinets, new appliances and our signature granite counters
Fordham Street Project
View of the house and main entrance and front yard with big tree and small fountain
Country Club Project
Front yard and main entrance of one of our latest deals in Cape Coral with a round driveway, newly installed plants and a renovated roof
64th Street West Project
Full view of the living area, newly refurbished kitchen with separate counter and sliding door/window giving off on the backyard
Property Invest Partners is a group of real estate investors. PIP is continuously finding the most profitable real estate markets worldwide and the best strategies to take advantage of them. Currently, PIP is based in Maidstone in Kent, buying and selling foreclosures, focusing on getting the most profitable deals at auctions, managing renovations and then selling properties at a profit while completing each deals as quickly as possible.
PIP is dedicated to delivering safe, consistent and profitable deals for all its partners.
Property Invest Partners adapts itself to the most profitable -growing, reliable, liquid- markets choosing the best areas and strategies. Currently, PIP is following a very unique and profitable strategy that focuses on: a) buy houses at the lowest price possible compared to our valuation, b) force appreciation by renovating (and do so in a slightly above market way), c) resell them at a profit but slightly below market value so that it goes fast and d) complete the whole process within 100 days (although some higher end houses take a few days more and some lower end ones are completed in just 14 days).
Our philosophy is to share our expertise and success with people who chose to partner with us, leave them complete control of their money and investment style while taking care of the entire process of valuation, buying at auction, renovation and sale through our local team and local contacts. We also insist on being as  informative as possible to each of our partners by keeping them up to date with each of their deals and performance.
If you are interested in joining PIP simply contact us via our contact page and we will get back to you shortly.
­Earn Up to 15% ROI (or more) on Autopilot Investing Passively in UK Properties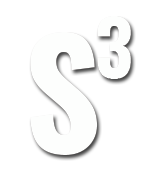 Safety * Security * Simplicity
---
Our S3 Model Consistently Earns Up to 15%+ ROI for Our Repeat Investors
---
S3 is the Safest, Most Secure Investment Model
You Own the Property 100%
You Control the Funds 100%
We Never Access Your Funds
---
Rapid Returns to Minimize Risk & Maximize ROI
Your Money is Returned in as Quickly as 4 Months
Such Short Term Exposure Both Minimizes Risk and Maximizes Returns
Plus We Charge NO FEES – We Share in the Risk
---
---
Due to High Demand & Limited High-Yield Investment Opportunities, Immediate Deployment of Capital May Not Be Possible.
We Recommend engaging us as early as possible.
Contact Us To Get On The Waiting List & Project Your Returns in Advance
<!– AWeber Web Form Generator 3.0.1 –> <!– /AWeber Web Form Generator 3.0.1 –>
---